St Simon Apostle Pendant with 18" Sterling Silver Chain - 28mm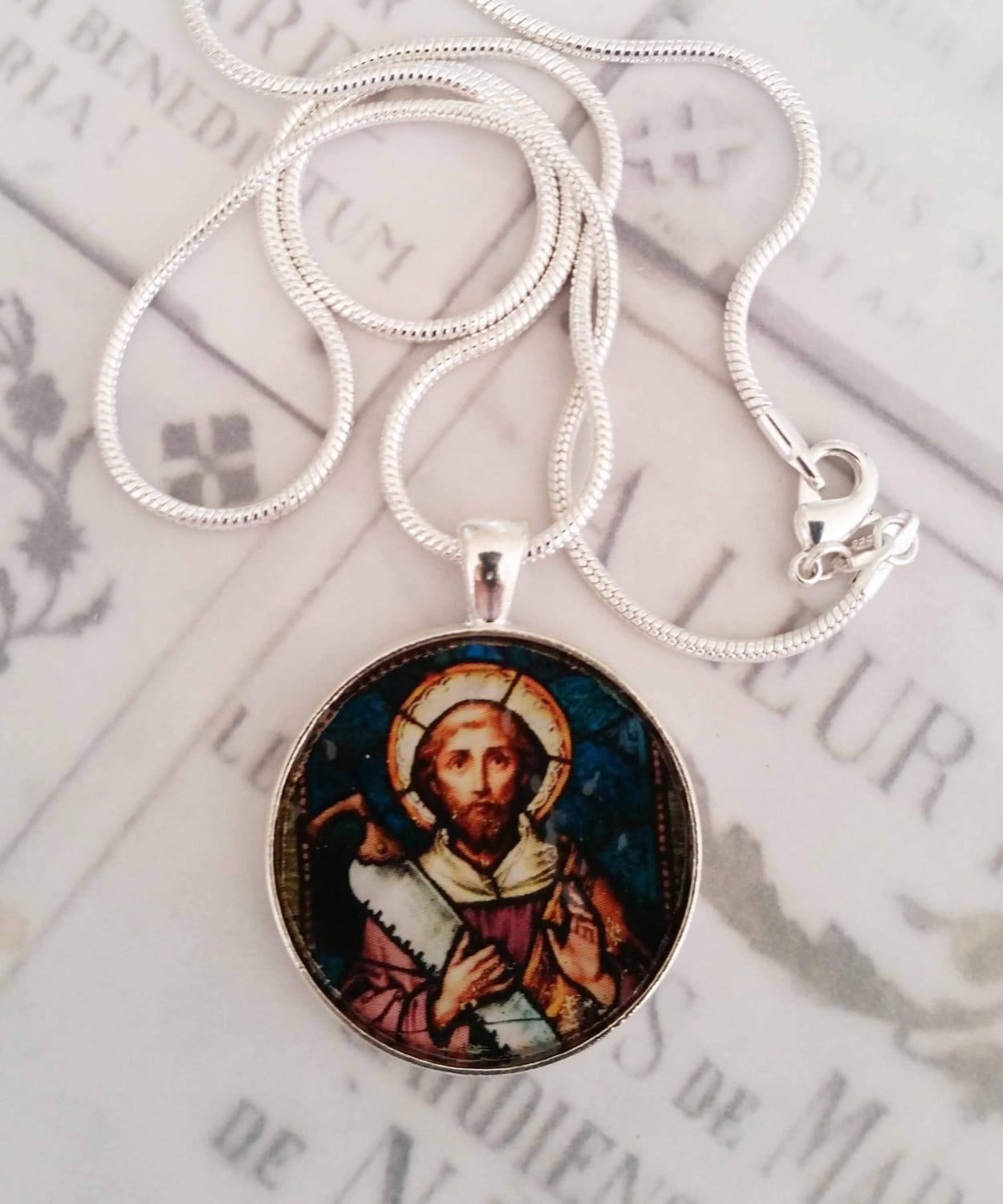 This Saint Simon the Zealot Apostle Pendant hangs from an 18 inch sterling silver snake chain. The pendant measures 28 mm in diameter and a stained glass image of Saint Simon the Zealot holding a saw. The image is protected by clear casting resin giving it an antiqued look.

SIMON ZELOTES, also called "Simon the Canaanite" in Hebrew - not because he was from Cana or a Canaanite, but because "Canaanite" is the same word as the Greek word "Zelotes" and the English word "Zealot." Simon had that name because of his zealous attachment to his religion as a Jew, and he continued with that name after he met Jesus because of his zeal at actually knowing and spending time with who he knew to be the Messiah.

Simon may have originally belonged to the Zealots, an extremist group that was opposed to Roman rule in Palestine.

After Jesus' death, resurrection and ascension, as Simon's part of the Great Commission, he preached in Egypt and then through North Africa to Carthage. It is believed that he also went to Spain and then north to Britain. Simon and Jude Thaddeus preached together in Syria and Mesopotamia traveling as far as Persia, where according to the apocryphal Acts of Simon and Judas, he was martyred by being cut in half with a saw, which is one of his chief iconographic symbols (another being a book).

St. Peter's Basilica in Rome, Italy and the Cathedral of Toulouse in France possess portions of the relics of SS. Simon and Jude Thaddeus. Saint Simon has the same feast day as Saint Jude Thaddeus, which is October 28.
Ships
from United States
ship to
cost
with another item
United States

$0.00

USD

$0.00

USD

Everywhere Else

$9.00

USD

$2.00

USD